(Almost) The only OSINT tool you will ever need
OSINT tool is a browser extension and web application built for researchers, investigators, journalists and intelligence analysts. Our extension gives you access to a suite of OSINT utilities directly on any webpage you visit.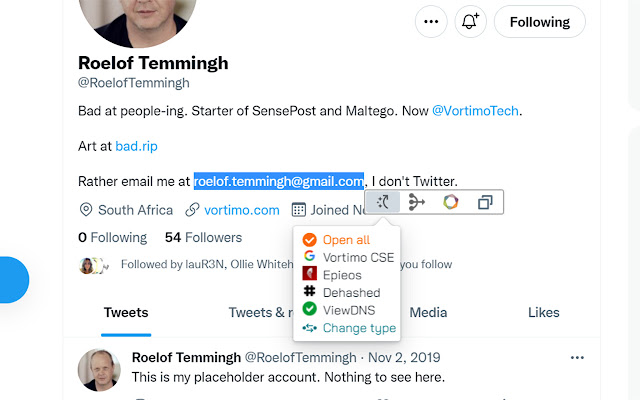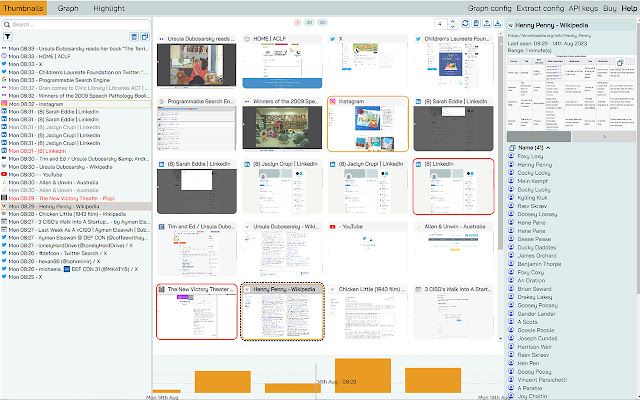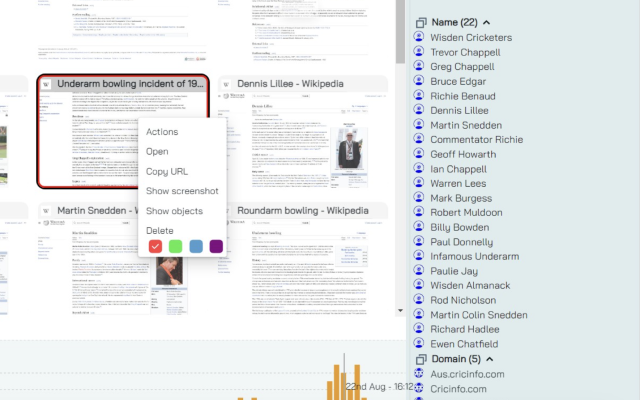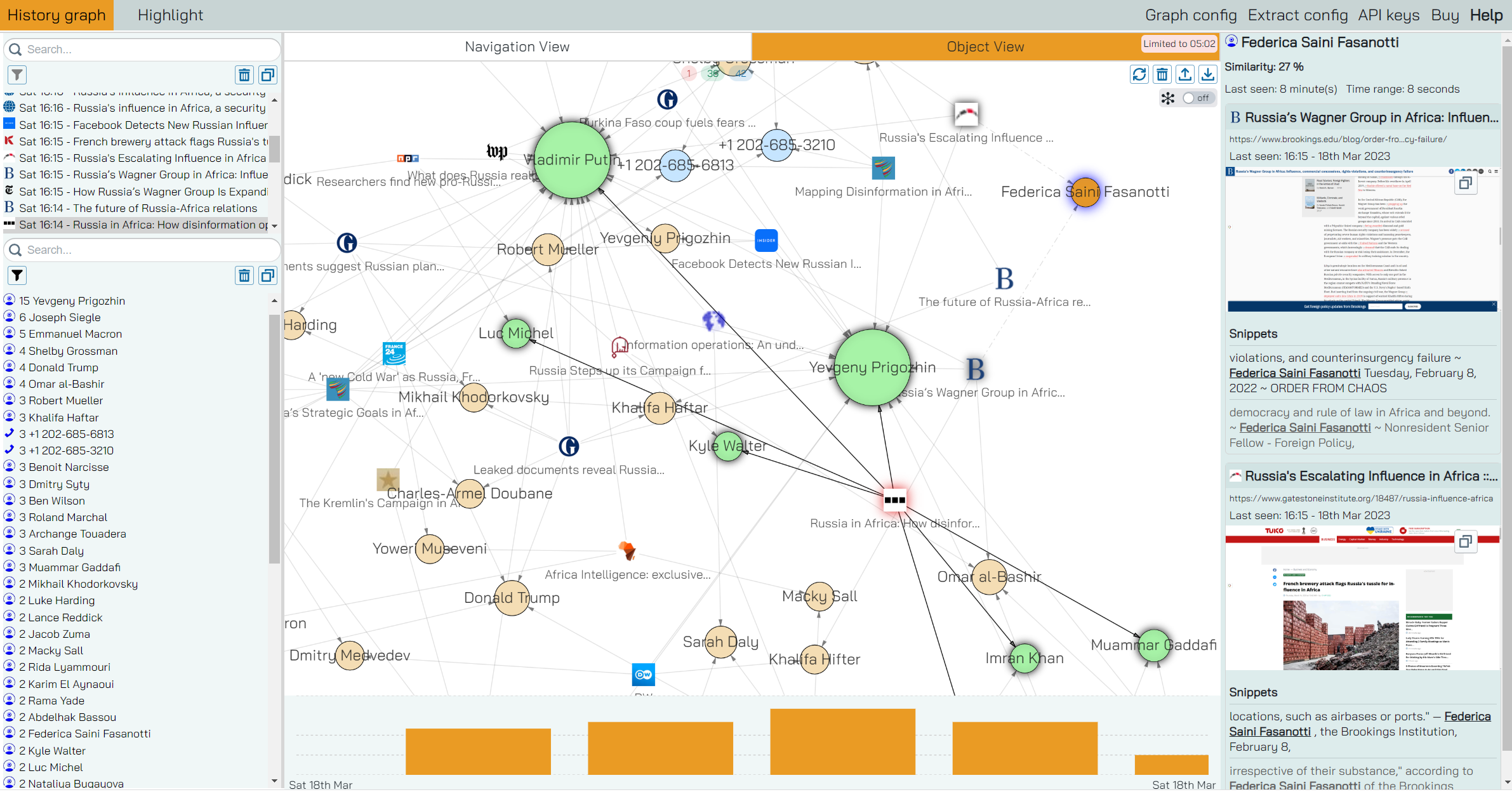 Access popular OSINT tools on any webpage
No need for switching between pages or tools. Access services like Dehashed, Epieos, Domaintools, etc. directly on any webpage
Reverse image search on images using Yandex/Google/Bing/TinEye.
Exif on images using Vortimo's own online Exif viewer (yay).
Find old instances of the pages you're on using WayBack machine and other tools.
Find pages that use the same tracking codes using BuiltWith and other tools.
Keep track of every site you visit
Save URL + screenshot of every page you visit.

Allows you to capture any part of the screen and save it and find it later.

You can bookmark sites for easy retrieval later.

You can search for pages you've been to using title / URL or bookmark.
Extracts objects from web pages
Names, email addresses, phone numbers, hashtag, alias, GPS coordinates, IP address and others.

Filter on type, value of object, see where it occurred in pages you've been to.

You can copy list of objects to clipboard to easily paste into reports/databases/other tools.

Allows you to search for any of the extracted objects.
See how everything connects as your investigation goes on.
Show a graph of how you navigate from one site to another. Keep track of your journey.

Show graphs of how extracted objects (email, phone, alias, hashtag, blah) are related to each other, via sites that you've visited.
Immediately know if a POI  appears while you've browsing many pages.
You provide a list of names (or any other text) and we highlight it in ALL pages you go to in future.

When text is seen on a page, a visual 'bell' is shown on the left of the screen.

You can have lists of text to highlight and in 4 different colors (customizable) and bells.
What users are saying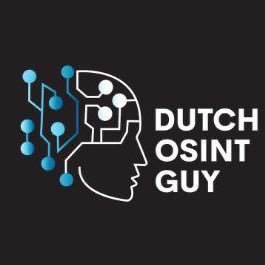 "Vortimo is very useful for preserving your OSINT searches as well as getting a quick overview on where to pivot based on data."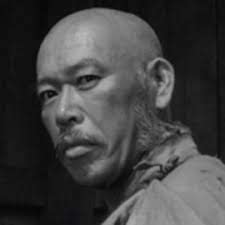 "Personal web archive and search engine for my browser history, it's an amazing tool!"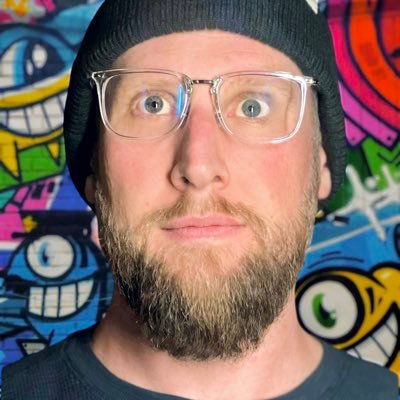 "Vortimo is super useful for research because it gives you full text search of pages you've visited as well as snapshots of those pages for memory context"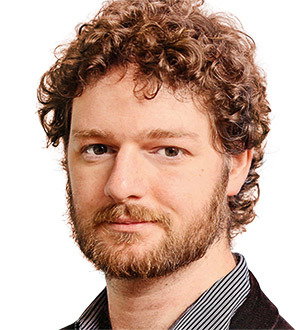 "Highly recommended for anyone who does OSINT or just any sort of research. Really, really handy!"
"Vortimo is one of the essential OSINT tools we use for our deep dive investigations to combat domain name security threat."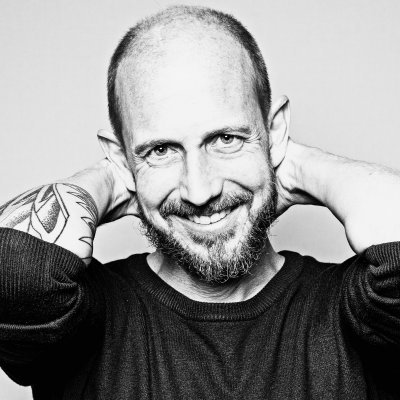 "Seriously worth checking for anyone that uses a browser."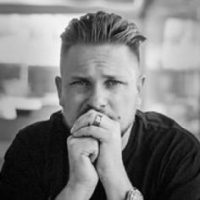 "Our digital exhausts produce more information than ever before. Trying to successfully manage collection, processing, exploitation and production today is a tough task. Vortimo made it easier to see the paths needed for an investigation."